Why You Should Buy A Knitted Tie
August 3rd, 2016
As versatility in neckwear goes, the knitted tie holds its own throughout the year. Flexible enough to keep you looking smart in your sharpest suit whilst also raising your game in the casual wear stakes.
With a history dating back to 1950s American Ivy League style, the knitted tie has been worn by heavy-weight style icons from Sean Connery's 007 to David Beckham. The squared off bottom and a soft knitted texture immediately distinguishes the knitted tie from the more traditional appearance of woven ties with pointed blades.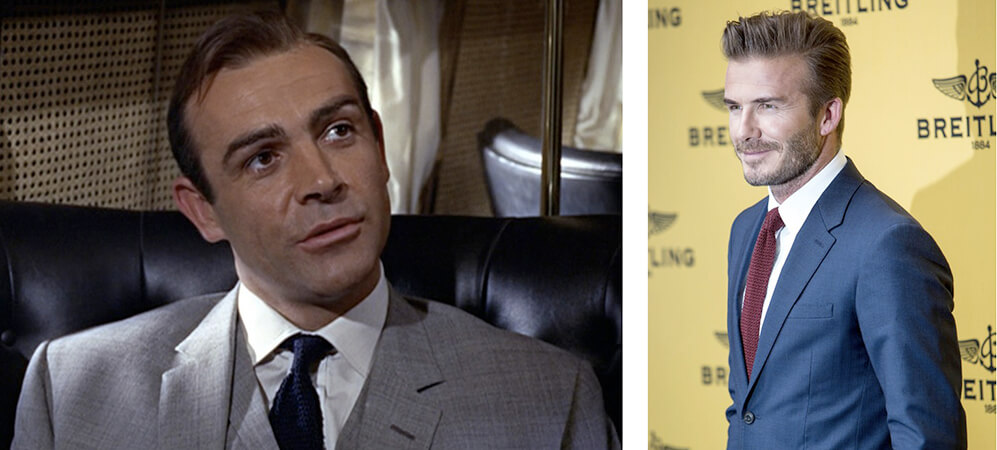 Our advice is to avoid anything too wide or too skinny in the blade department and stick with a classic, medium width 2½". Start your collection with solid colours that enhance the three dimensional qualities of the weave, then choose your colours according to the season – lighter and brighter for spring and summer, deeper and darker for autumn and winter.
In our opinion, the knitted tie is the most useful item of neckwear in any modern gent's wardrobe, gaining in popularity for an effortless ability to remain understated whilst continuing to shine in the style stakes. The knitted tie also has the added bonus of not creasing, making it a great choice for many of our clients who travel often for both work and pleasure.
More –
Style Guide Ties: Making the Right Choice
Shop our full tie collection