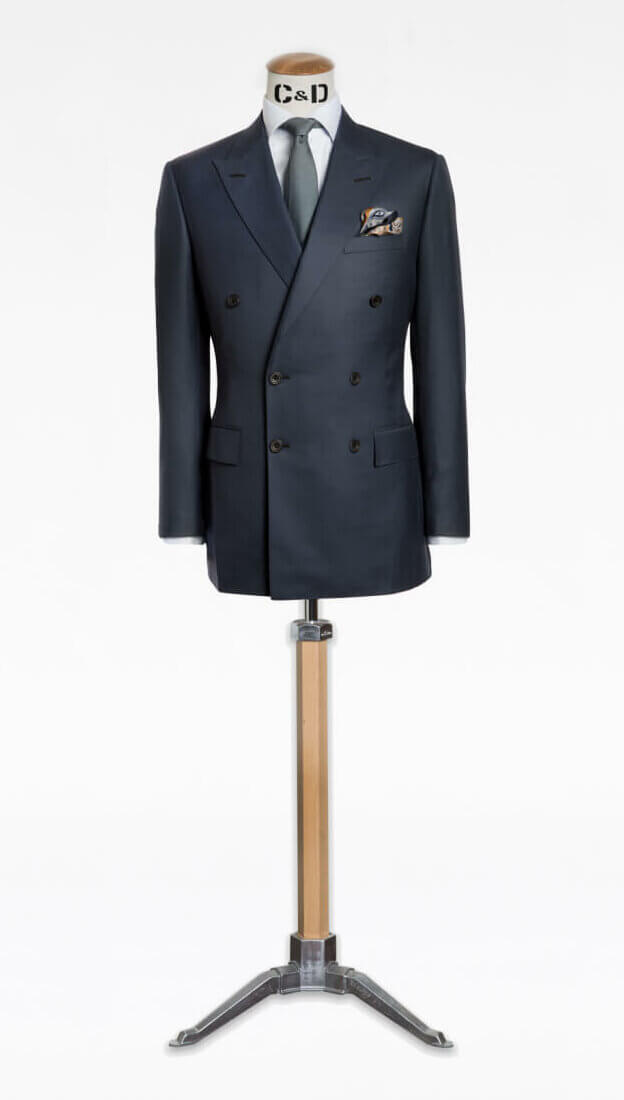 Business Suits
Cad & The Dandy tailor bespoke business suits for first impressions that count. A well made business suit is an essential part of every working man's wardrobe, reflecting professionalism, good taste and an expression of personal style.
Our team of expert tailors understand the daily demands placed on work suits, with heavy wear and travelling being major concerns. On hand to advise on the wide range of fabrics available, in breathable, anti-crease, lightweight and mid-weight options, we'll ensure you look your best whatever work-day challenges you face.
– We have thousands of cloths to choose from
– Business Suits start at £1000, for a 2 piece
– Suit construction takes 6-8 weeks on average
– Book online in London, New York or Stockholm
– Our expert tailors will guide you through every stage
Book a consultation at one of our London, New York or Stockholm locations or read our Business Suits Guide to find out more.
Related Blog Posts
Read more about our business suits in the blog posts below.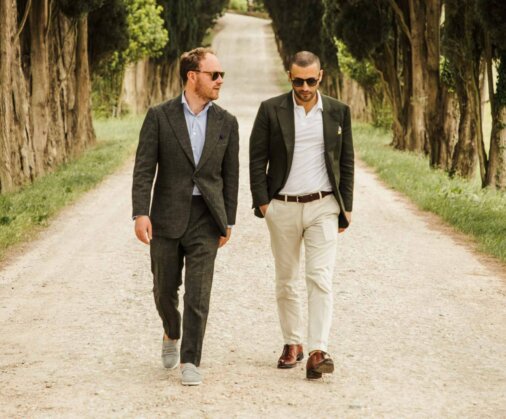 New Business Rules: Relaxed Seasonal Tailoring
February 26th, 2020
New business rules dictate more relaxed seasonal tailoring and workwear. Office environments have evolved, becoming more casual with the passage of time. Far from the pinstriped suits, bowler hats and […]
New Bespoke Suits in our Latest Video
January 26th, 2016
Step into the world of bespoke suits in our AW15/16 video, shot in and around the grounds of Boxted Hall in Suffolk. Using our staff as models, and timed to […]
Business Suits Guide
November 19th, 2015
There are several elements to consider when choosing your business suits. The texture, quality and practicality of the cloth, the style, cut and fit, and of course a price to […]
The Times, Saturday 25th Jan 2014
January 28th, 2014
Are the good times really rolling again? C&D director, James Sleater, puts forward a tailor's perspective in Saturday's issue of The Times. You can read the full article here.