Bespoke Shirts for Business & Leisure
For many, the bespoke shirt is a perfect introduction to the luxury world of fine tailoring. At Cad & The Dandy we only use premium quality cotton shirtings to produce the finest bespoke shirts.
With hundreds of cloth designs, colours and weights to choose from, our dedicated team of tailors will guide you through every step of the bespoke shirt making process.
Whether a smart shirt for work, a relaxed polo shirt for weekend wear or a traditional dress shirt for those special events, we have it covered.
– We have hundreds of shirt cloths to choose from
– Bespoke shirts start at £185
– Buy 4 shirts for £165 each, 8 shirts for £155 each
– Our expert tailors will guide you through the process
– Book online in London, New York or Stockholm
– Shirt construction takes 5 weeks on average
Book a consultation at one of our London, New York or Stockholm locations or read our Bespoke Shirts Guide to find out more.
Related Blog Posts
Read more about our bespoke shirts in the blog posts below.
Bespoke Engineering – Part I: Casual Shirt Collars

July 25th, 2022
The world of bespoke tailoring comes with an array of details and style terminologies, covering everything from lapels, pockets, hems and yolks, to pleats, buttons and beyond. In this new […]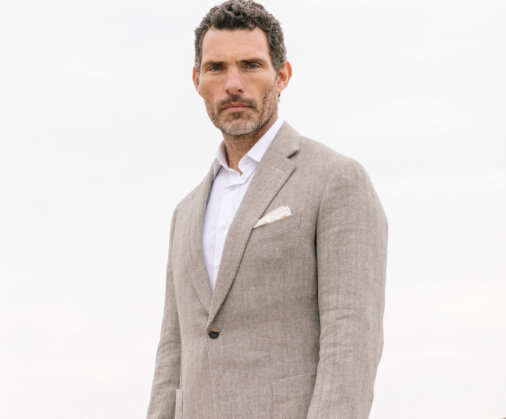 Linen to be Lived In: The Joys of Irish Linen
June 19th, 2022
As summer temperatures reach their peak, it's inevitable that anyone with a penchant for tailoring might turn to linen for relief. The plant-based textile can be a life saver in […]
Christmas Gift Guide
November 30th, 2021
'Tis the season of giving… and with the official Christmas countdown about to commence, allow us to present our 'Top Picks' Christmas Gift Guide. 1. THE OVERCOAT, FROM £895 Taking […]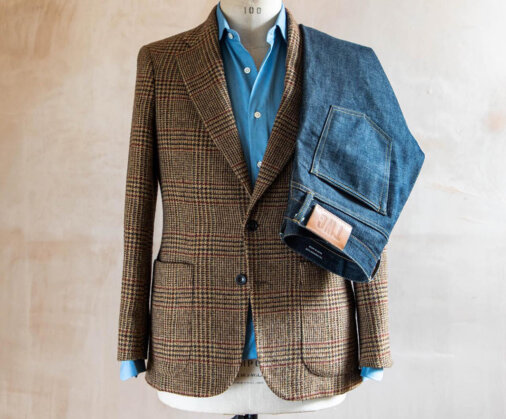 The Journey Shirt – 5 Ways
July 29th, 2020
Similar in its styling to a normal work shirt, our denim Journey Shirt has been designed to improve with wear. The luxurious 2 ply denim softens beautifully, evolving over time […]