Bespoke Tweed & Country Wear
Taking our styling cues from a wide spectrum of influences and key looks, Cad & The Dandy offer an extensive range of bespoke tweed suits and tailored countrywear, catering to all tastes and requirements.
Our team of expert tailors have extensive knowledge of the many tweed cloths we stock, understanding the demands of bespoke outdoor wear as well as lighter weight options for stylish tailored separates and city wear.
Whether super sharp, cool and casual, or dandyism at its best, our expert cutters deliver quality and style every time.
Book a consultation at one of our London, New York or Stockholm locations or read our Tweed Guide to find out more.
– We have hundreds of tweed cloths to choose from
– Shooting Suits start at £1900
– Our expert tailors have extensive countrywear knowledge
– Book online in London, New York or Stockholm
– Suit construction takes 8-10 weeks, on average
Related Blog Posts
Read more about our tweed and country suits in the blog posts below.
Spencer: Clothing Fit for a King
November 25th, 2021
If you're anything like us, you've missed going to the cinema in these recent turbulent times. Winter months hold particular cinematic draw, cosying up with the smell of popcorn and […]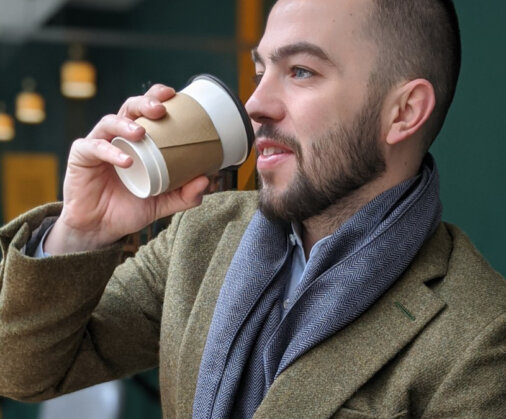 Team Talk – Freddie Harris
October 14th, 2020
As winter kicks in, we're asking our team of tailors to give us the lowdown on their individual taste, style and extensive tailoring knowledge. One tailor at a time, the […]
The Glorious Twelfth – Time for Tweed
August 2nd, 2017
'The Glorious Twelfth' marks the start of Great Britain and Northern Ireland's 121-day grouse shooting season. As popular today as ever, this annual event brings country pursuits and clothing to […]
Cad & The Dandy House Tweed
April 6th, 2016
This month sees the launch of our first House Tweed, a signature cloth commissioned specifically with our customers in mind. The ground shade is a classic mustard, while the over-check […]