Bespoke Wedding Suits
Cad & The Dandy takes your wedding as seriously as you do. Our expert consultants are always on hand to ensure that creating the perfect suit for your big day is as enjoyable as it is simple.
Our tailors help you choose your cloth from our selection of over 10,000, based on when and where your big day will be, as well as your preferred style.
Your first fitting will be a toile – a template of your suit in a plain test cloth – which can be fine tuned and adapted before your fitting in your chosen cloth. Your tailor will be on hand at every appointment to advise on fit and comfort, as well as styling and accessories.
– With over 10,000 cloths to hand, we will help you find the perfect choice.
– Wedding Suits start at £1,400 for a 2 piece suit and £1,700 for a morning suit.
– Our expert tailors will guide you through every stage, virtually or in store.
– Book online in London, New York or Stockholm
To book an appointment in London, New York, Stockholm or at one of our many regular Trunk Showsclick here, read our wedding suits guide or download our wedding brochure.
Related Blog Posts
Read more about our wedding suits in the blog posts below.
Black Tie Etiquette
November 20th, 2015
Not just for formal events, black tie is becoming evermore popular at weddings. Don't know your cummerbunds from your dress stripes? We've put together this simple guide to help you […]
Morning Suit Etiquette
November 20th, 2015
Formalwear can be a bit of a minefield and, with this in mind, we've put together a simple guide to traditional morning suit etiquette. The morning suit, also referred to […]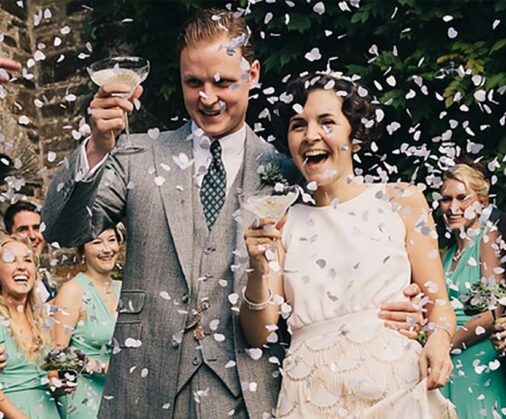 Wedding Suits – Marriage Guidance
November 20th, 2015
Wedding suits play a big part in most wedding days. Traditional morning tails or contemporary frock coat? Dinner jacket, or eccentric individual style? Read our Marriage Guidance with the confidence […]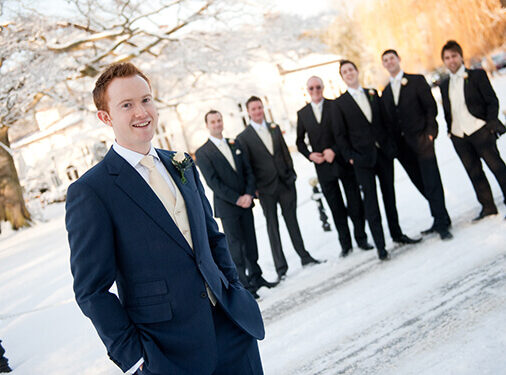 Style Guide – Bespoke Wedding Suits
January 8th, 2015
With the festive season being the most popular time of year to propose, we thought we'd start the New Year with a Bespoke Wedding Suits style guide, dedicated to those […]